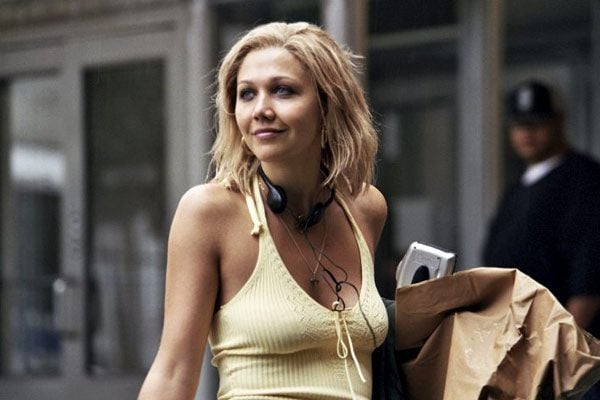 Sit back, enjoy your coffee, and click for trailer viewing pleasure. Please, these are hand picked. We insist.
Sherrybaby – Someone once suggested that Maggie Gyllenhaal was hell-bent on becoming "the gesturally awkward Meg Ryan of her generation." As Sherrybaby, she's just trying to get a lil' respect, a cure for her overbleached split ends, and her baby back.
Old Joy – "Two old friends, Kurt (Will Oldham) and Mark (Daniel London), who reunite for a weekend camping trip in the Cascade mountain range east of Portland, Oregon." We dig Will Oldham, really. Johnny Cash covered him for chrissakes. But it is prudent to be alone in the forest with a Grizzly Adams who's been known to sing, "Pound them down, pound them out, older ladies scream and shout, hide their bodies in the reeds, shallow bed of soil and leaves"? Think about it.
This Film Is Not Yet Rated – Stalk the Ratings Board in this documentary. "For seeing my pubic hair you get an NC-17!" – Maria Bello
Fast Food Nation – Like contemporary Steven Soderberg, you have to hand it to Richard Linkater for allowing himself to drift all over the map. As of late we've seen Before Sunset, Bad News Bears, A Scanner Darkly, and now this adaptation of the bestselling muckraker.
The Departed – Scorsese directs the remake of Hong Kong cash cow Infernal Affairs. An embarrassment of riches in the star department for this crime drama. DiCaprio, Damon, Nicholson, Wahlberg, Martin Sheen, and Alec Baldwin. Don't fuck it up boys.
Tags: sherrybaby, maggie gyllenhaal, old joy, will oldham, fast food nation
Posted by Ted Zee on August 11th 2006 | Home Page | 3 Comments
Subscribe to this site's feed