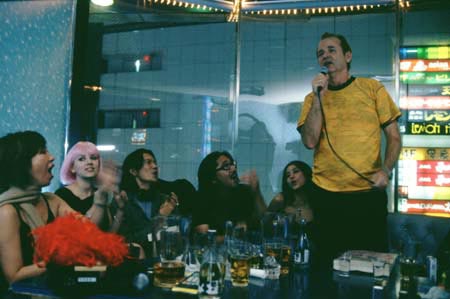 Make no mistake, Mr. Murray is looking to party, as made evident when he arrived at a college get-down in Scotland. He came, he saw, he washed the dishes. "Nobody could believe it when I arrived at the party with Bill Murray. We met him in the bar and he made some jokes. He was just like the character in Lost in Translation. It was really funny because he was pretty old compared with all the other people there, but he was so relaxed and it was really amusing when he started to wash up." Via The Sunday Telegraph
Now that Martin Scorsese has a hit on his hands, he can't wait to get the hell out of Hollywood, and take a break from the big-budgets.
"I hate reality TV, I have to tell you…I think a lot of it brings out the worst common denominator of the human spirit." – Meet Padma Lakshmi, the new host for season two of Bravo's Top Chef.
Posted by Ted Zee on October 16th 2006 | Home Page | 9 Comments
Subscribe to this site's feed